I'm healthy again. Review time.
Price & size:
I paid
€
1,45 in Salzburg where I got this. You receive 10 g of lip balm in a small metal dose, and it really is tiny and adorable.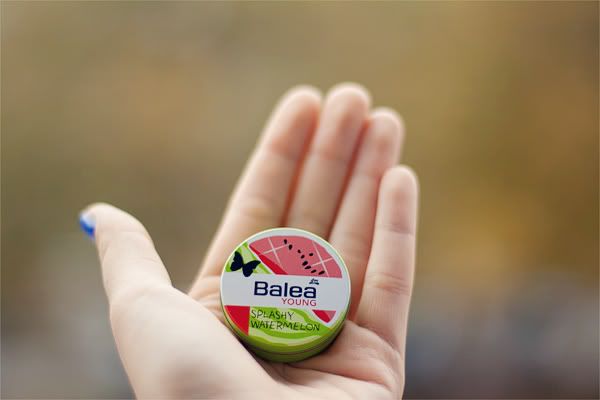 What it says on the packaging:
"...your lips become soft and are protected from dryness." "soft care for your lips, fruity freshness for you."
Ingredients:
Since there are only 5 ingredients in this lip balm, which are vaseline (PETROLATUM), perfume, a substance that gives you shine (MICA) , color (CI 77491) and vitamin E (TOCOPHEROL), there is only one ingredient that I would point out as highly recommended and that is
TOCOPHEROL
- pure vitamin E, which is considered "an antioxidant superstar" and I have written about its various benefits
here
.
PETROLATUM, PARFUM, CI 77491, MICA, TOCOPHEROL.
My opinion:
I like this lip balm very much. I usually prefer lip balms packaged in sticks over doses because you have to use your fingers with these and your fingers aren't always clean, so I stick my lips into the dose and just twirl the dose to get a nice amount of lip balm on. :)
The lip balm really is nourishing, it smells very nice. I don't find that it tints my lips at all despite it's deep red color and it gives me a nice shine.
I specifically love Balea's products because the brand itself is very environmentally friendly, it states on the packaging that the paper comes from very responsible sources and that 70% of it is completely recyclable.