First of all, I would like to thank you ALL for following me and leaving kind comments, I really appreciate it!
I am obsessed with lipsticks. Even though I bought 3 lipsticks last week, I bought another one yesterday, and frankly, I don't even know why. It's not like I don't already own five pink lipsticks, but Max Factor's Elixir Color Lipstick in Bewitching Coral almost made me faint.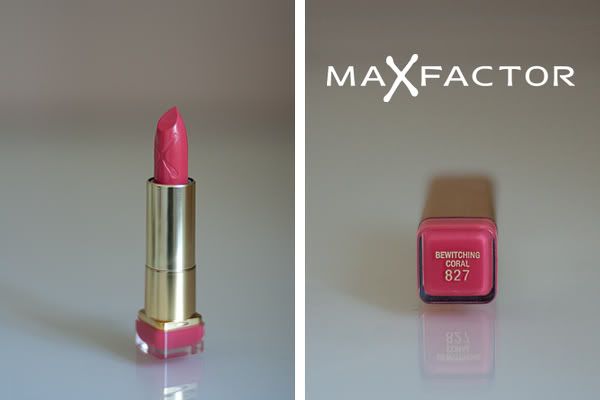 At first I wasn't sure if I really should get it so I swatched it on my arm, drove home to compare it to two lip sticks that it reminded me of, but luckily, it turned out to be a completely different color and texture compare to my big matte and semi-matte collection of lipsticks. That indeed was my excuse to buy it so I drove back and did so. How sad. :)
I'm definitely going to review it because it's a fairly new product and Max Factor claims that
"a special blend of skin emollients, conditioners and antioxidants including vitamin E transforms the look and feel of your lips in just 7 days". Definitely sounds good.
After that I met up with a friend who lives in Austria and she gave me this beautiful royal blue nail polish from Kiko cosmetics. Funny name. Kiko is a brand that you can, as far as I'm informed, only buy in Germany, Italy and Spain, and she mentioned that she got it in Berlin and had two, so she gave me the one she had here. Also, they're 100% cruelty free. The color is to die for. I'm usually not a fan of crazy colored nails because I don't think that they look that good on me but I find that this color looks really chic and edgy at the same time. Anyone else have problems with bold colors?
I can see a review coming because Kiko Cosmetics claims that at the price of €1,50 the "special ingredients intensify the adherence of pigments to the nail creating an elastic and resistant film, and that the active anti-wear boosts its durability and color vibrancy". We'll see about that!