No good nail polish goes unpunished.
I decided to "punish"
Deborah's SenseTECH in 04
by wearing it for 5 consecutive days. I fell in love with this nail polish as soon as it dried on my nails, which was very fast. Here's the conclusion.
I like this nail polish a lot. It hasn't chipped anywhere except for two tiny spots, one on each thumb finger, which happened around the 3rd day, and the big gap on my pointer finger is there because a small layer piece of my nail peeled off. So there is no major chipping like with Essence's nail polish, just mere tip wear. Whenever I notice that my nails are getting weak, or I notice peeling, breaking and problems like those, I do a strengtening treatment. I'm going to write about that very soon.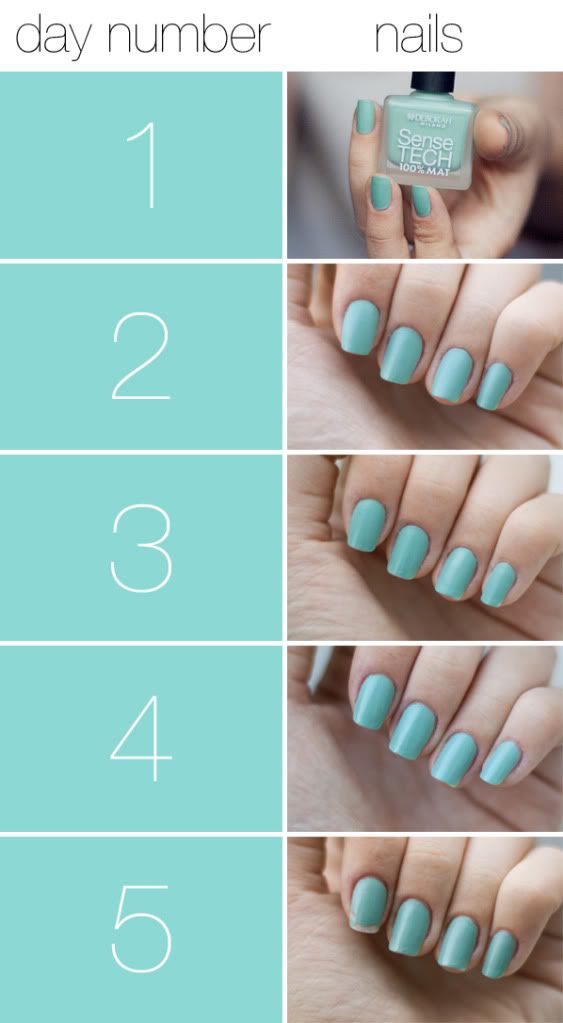 I'll post everything concerning the giveaway I'm planning Sunday so stay tuned for that and enter!